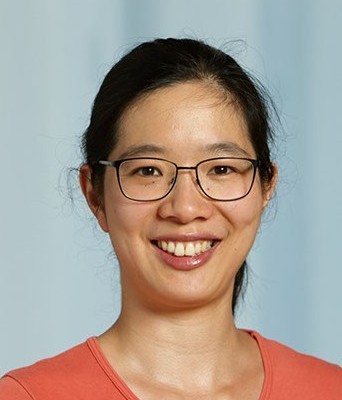 I am an Assistant Professor in the Computer Science Department (D-INFK) at ETH Zurich. Previously I was a postdoctoral Scholar at Stanford University working with John Duchi and Percy Liang and a Junior Fellow at the Institute for Theoretical Studies at ETH Zurich working with Nicolai Meinshausen. Before that, I was a PhD student at the EECS department of UC Berkeley advised by Martin Wainwright.
Research interests
I'm generally interested in theoretically understanding and developing tools in machine learning and statistics that work well. Currently I am particularly curious about gaining theoretical understanding for the generalization properties of overparameterized models for high-dimensional data (motivated by neural networks), as well as a plethora of questions related to obtaining more trustworthy ML models, specifically distributional robustness, domain generalization and interpretability.
For the latter branch of questions I'm particularly excited about problems in the medical domain - hence if you're facing concrete reliability issues when using ML for medical diagnostics or treatment, please don't hesitate to ping me.
Recent talk slides
(2022) At MSRI workshop Foundations of Stable, Generalizable and Transferable Statistical Learning on fast rates for interpolation for min-lp-norm interpolation (for p in [1,2]) and issues of interpolating models for robust evaluation slides
(2021) At ELLIS Doctoral symposium on limits of rotationally invariant kernels in high dimensions (such as NTK) and semi-supervised novelty detection slides
Recent papers
Selected older publications
Short C.V.
| | |
| --- | --- |
| 01/2020 - present | Assistant Professor, ETH Zurich |
| 04/2019 - 12/2019 | Postdoctoral Fellow, Stanford University |
| 09/2018 - 09/2019 | Junior Fellow (Postdoc), ETH Zurich |
| 06/2017 - 02/2018 | Applied Scientist Intern, Amazon AWS, Palo Alto |
| 08/2013 - 08/2018 | PhD, UC Berkeley |
| 10/2010 - 08/2013 | M. Sc., Technical University Munich (TUM) |
| 10/2007 - 10/2010 | B.Sc., Karlsruhe Institute of Technology (KIT) |
Contact
The best way to reach me is via e-mail at fan.yang (at) inf.ethz.ch. however note that I cannot respond to most requests although I try to answer all research-related messages.
Meetings take place in my office: CAB G19.1
Note: Enter the north side of the CAB building and walk up to G floor
The G floor is not connected, hence it'd be a pity if you reach it in the wrong section
Personal information about me can be found on my website